It's always wonderful to have Drupal community members gather in my hometown. Ann Arbor, Michigan, USA hosts the Midwest Drupal Summit (
MWDS
) every year in August since 2016. Previous MWDS events were held in Chicago, IL, Minneapolis, MN, and Madison, WI. This summit is three days of Drupal contribution, collaboration, and fun. The event is small but mighty. As with any contribution-focused Drupal event, MWDS is important because some of the most active community teams of the Drupal project dedicate time to work through challenges and celebrate what makes open source special.
I overheard several topics discussed over the three days.
Drupal.org infrastructure - its current state and ideas for improvements

Coordination between the Composer Initiative and core maintainers

The Automatic Updates initiative sprinting on package signing

Ideas for Contribution Credit system enhancements, to expand recognition beyond activity that takes place on Drupal.org

Drupal core contributors and the Drupal Association engineering team collaborating on critical Drupal 9 release blockers

The Security Team talking through ongoing work

Gitlab merge requests workflow and UI

Connecting the work that contributors are doing across various projects

Fun social events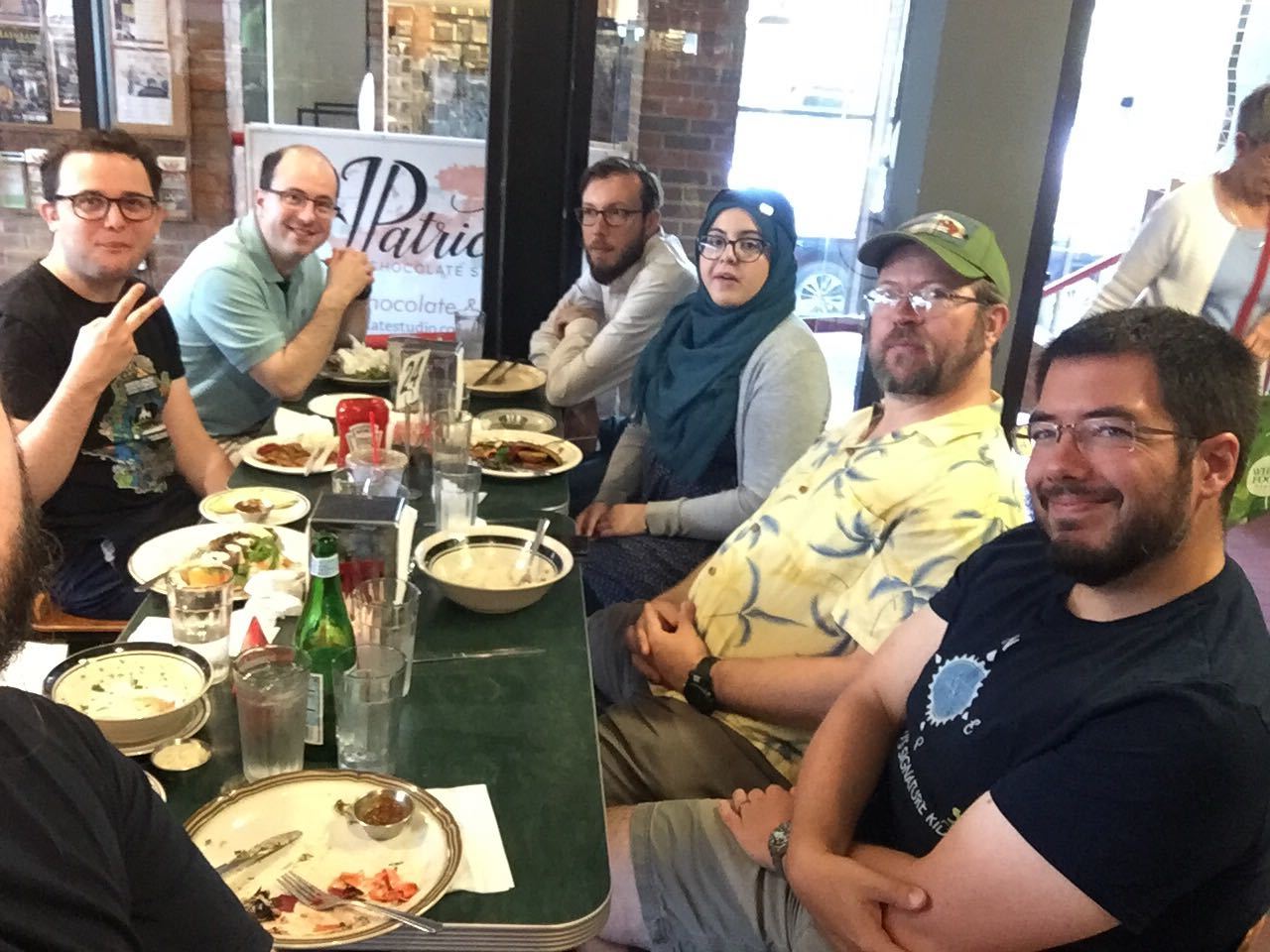 Group lunch in Ann Arbor.
This opportunity to listen and overhear the thought and care that go into Drupal is one I appreciate. It was fantastic to hear a community member tell the Drupal Association team that they are "impressed with the gitlab work. I created a sandbox and the URL worked." It's one thing to see public feedback on the work done for the community, it's a whole other thing to hear it in person.
Contribution in several forms - talking through ideas, blockers, giving feedback and opinions are just a few ways to participate.
Local midwesterners who take the time to attend MWDS get an opportunity to dive in to contribution on a variety of topics. There are always mentors and subject-matter experts ready to help. My own Drupal core commit happened at a past MWDS - where I gave feedback on an issue from the perspective of a content editor. This year, Wilson S. had a first-time commit on issue #3008029 and usually there's at least one first-time commit. A memorable one being the time Megan (megansanicki) had her first commit, which was also a live commit by Angie Byron (webchick).
Here's what a few participants had to say about their experience:
"I feel inspired as I watch the local community and visitors organically interact and participate with the discussions held around them." ~ Matthew Radcliffe (mradcliffe)
"This was my first Drupal Code Sprint event. Meeting all the great people from near and afar in person was awesome. Matthew Radcliffe helped me overcome my apprehension of contributing to Drupal Core. I look forward to continuing contributing and connecting with the community." ~ Phill Tran (philltran)
"As a recent re-transplant back to Michigan, I wanted to get back in touch with my local Drupal community. Being a FE dev, sometimes it's hard to find things to contribute via core or porting of modules. Some of the content analysis and accessibility testing was really interesting to me. As someone who has not contributed in the past @mradcliff was an excellent teacher on how to get the sprint environment up and running and how to get started on issues." ~ Chris Sands (chrissands)
"As part of the Drupal Association staff, I find MWDS is always a wonderful opportunity to connect with some key community members and create more alignment between DA initiatives and community-driven work. It's also a wonderful time to catch up with Drupal family." ~ Tim Lehnen (hestenet)
"Always the best event of the year." ~ xjm
"I am glad to have met everyone. I had a one-on-one mentoring session with Matthew Radcliffe. It's priceless!" ~ Wilson Suprapto (wilsonsp)
Did I mention that Chris also became a Drupal Association member during this event?! Thanks Chris!
The Drupal Association engineering team members are in daily contact with the community online. However, in-person events are serendipitous. The insight from community members who have expertise to help Drupal.org improve for everyone is right here in the room. New contributors need only consider that the first step is any move you make to participate. I think this timely tweet I saw over the weekend sums it up:
The great thing about open source is you can often just contribute. Jump in and help - there's tons of documentation help needed, but open issues, bugs, etc. Start small but why not start today?

— Nick Ruffilo (@NickRuffilo) August 10, 2019
Special thanks to Michael Hess for organizing this event and Neha & Danny from University of Michigan for making sure everyone had a fantastic time.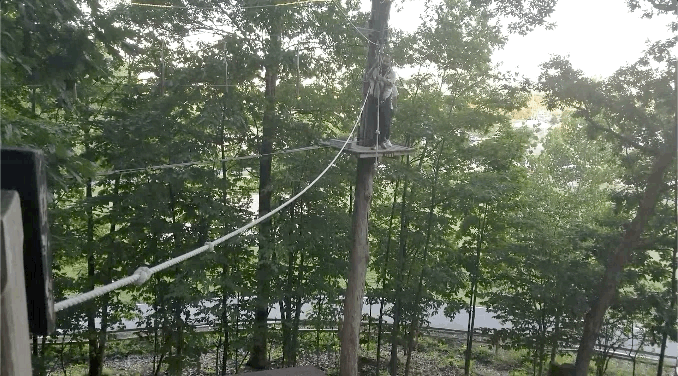 Tim at the Treeline, on a zipline!

For reference, here are the issues that moved forward during the event.
---
This is a companion discussion topic for the original entry at
https://www.drupal.org/association/blog/midwest-drupal-summit-2019